Signors di La Recona (cr: 1531);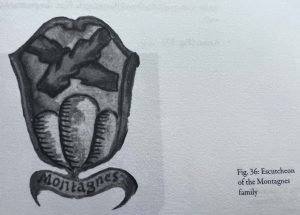 Last Update: 16-04-2023.
("Alonso Montagnes fu' Capitano d'armi in quei tre anni precedenti all' arrivo della Sacra Religione a' quest' Isola, e suo dominio, cioe' dal 1527 fino al 1530.1st Signore di la Recona, Costui crediamo sia stato padre, o' per avventura fratello di Ferdinando")
Granted to: Milite Aloisio sives Alonso Montagnes, Capitano d'Armi di Gozo.
By: Philippe Villiers de l'Isle-Adam, Grand Master of Malta.
On: 1531 in Vittoriosa.
With Remainder to: His male descendants by feudal tenure (Jure Francorum) in perpetuity.
List of Title holders: 
1. Milite Aloisio Montagnes, 1st Signore, (d. 1557), succeeded by his son.
2. Milite Salvo Montagnes, 2nd Signore, (d. 1581), succeeded by his son.
3. Fra Dun Aloisio Montagnes, 3rd Signore, (d. 1644), extinct.
Articles relating to this title: